CASTRO David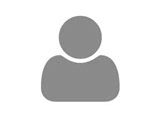 Ashoka Fellow, founder of the Institute for Leadership, Education, Advancement, and Development (I-LEAD) for transforming disadvantaged youth into leaders.
American
 - 
Biography
David Castro founded I-LEAD to transform low-income urban neighbourhoods by identifying local leaders and guiding them to earn college degrees in the place where they live.
The empathy movement taking hold through the work of Ashoka and its partners asks us to imagine a world in which every human could become capable of writing a symphony of love, capable of agape. Imagine that. Do you feel goose bumps?