ROSENBERG Marshall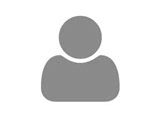 American psychologist who defined and developed the concept and practice of non-violent communication (NVC) starting in the 1960s).
American
1934 -  2015
Biography
After working for Carl Rogers, and obtaining his PhD, Rosenberg first devoted himself in his practice to helping psychologically-hurt people. He then focused on the needs of children with learning difficulties, which became the subject of his first book, Diagnostic teaching (Teaching diagnosing) (1968). Interest in education continued throughout his life: he helped schools in different states of the United States in their minority integration efforts and published two more short books on education in 2004. Gradually, he became interested in supporting the causes of defenders, particularly those relating to human rights and helping countries in conflict. During the 2000s, he could visit more than thirty countries a year to educate and train groups of trainers at conferences and seminars, many of which are recorded. NVC is a popular practice and used for conflict resolution, including interpersonal. It continues to spread through the communities of trainers, teachers and the wider public in over sixty countries. This diffusion has continued after the death of Marshall Rosenberg in 2015.
Publications
2004 - We Can Work It Out: Resolving Conflicts Peacefully and Powerfully. (32 pages) ISBN 978-1892005120
2003 - Vers Une Éducation Au Service De La Vie, Les Éditions de l'Homme
2003 - Life-Enriching Education: NVC Helps Schools Improve Performance, Reduce Conflict and Enhance Relationships. (192 pages), PuddleDancer Press. ISBN 1-892005-05-0
2003 - Nonviolent Communication: A Language of Life. (222 pages) Second Edition. Encinitas, CA: PuddleDancer Press. ISBN 1-892005-03-4
1999 - Non violent communication: a language of compassion, ISBN  284146735X.
1986 - Duck Tales and Jackal Taming Hints. Booklet. (Out of Print)
1983 - A Model for Nonviolent Communication. (35 pages), New Society Publishers. ISBN 0865710295
1973 - Mutual Education: Toward Autonomy and Interdependence. Bernie Straub Publishing Co. ISBN 0-87562-040-X
1968 - Diagnostic Teaching Special Child Publications. ISBN 0-87562-013-2.
Empathy lies in our ability to be present without opinion. 
When giving empathy, you want to strive for this kind of total presence for the person you are listening to. 
Our goal is to create a quality of empathic connection that allows everyone's needs to be met. 
Often, instead of offering empathy, we have a strong urge to give advice or reassurance and to explain our own position or feeling. 
The first step in healing is to put the focus on what's alive now, not what happened in the past.
Postpone result/solution thinking until later; it's through connection that solutions materialize.