ADAMS David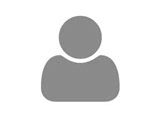 Former UNESCO Director responsible for major UN peace programs.
American
1939 - 
Biography
Former UNESCO Director responsible for :
- developing the Culture of Peace Programme as a supplement and alternative to military peacekeeping operations (1992-2001).
- preparing the UN draft Declaration and Programme of Action on a Culture of Peace (1999).
- organizing the International Year for the Culture of Peace, (year 2000) proclaimed by the UN General Assembly, and which led to the International Decade for a Culture of Peace and Non-violence for the Children of the World (2001-2010)
- issuing the World Report on the Global Movement for a Culture of Peace (2005)
- developing national "culture of peace" projects, research and development of the culture of peace concept and training in peace-building and conflict resolution.
Previously, he was Professor of Psychology for 23 years at Wesleyan University, Connecticut, USA, specialised in the brain mechanisms of aggressive behaviour and the psychology of peace activists. In 1986, he was one of the leading scientists that drafted the "Seville Statement on Violence", which concluded that "the same species that invented war is capable of inventing peace".
 
Publications
Why There Are So Few Women Warriors, article in Behavior Science Research (1983)
The American Peace Movements (1985)
Psychology for Peace Activists (1987)
The Aggression Systems (2001)
Culture of Peace as the Best Alternative to Terrorism, peace workshop paper, Pakistan (2006)