VON SUTTNER Bertha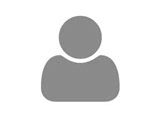 Bertha von Suttner was a tireless advocate of peace, continuing her lecture tours into her late 60s. Her extensive campaigning and writing on pacifism was recognized by the Nobel Peace Prize committee in 1905 – 10 years after she successfully persuaded Alfred Nobel to include the prize in his legacy.
Austrian
1843 -  1914
Biography
In June 1843, Countess Bertha Kinsky von Wchinitz und Tettau was born into an aristocratic family with a military past - her father had been a field marshal, and her grandfather a cavalry captain.

She was raised in a socially elite, yet financially insecure home, and received a thorough education. She spent her early years travelling, reading, and otherwise educating herself: later crediting her knowledge of languages with her success as a peace activist.

In 1873, she became the governess to the four von Suttner daughters. Whilst there, she met the son of the family, Arthur von Suttner, and they embarked upon a relationship that led directly to her association with Alfred Nobel.

In 1876, Nobel had advertised a position as secretary and, disapproving of her relation to their son, the von Suttners encouraged Bertha to apply for the post. After just one week in Paris, she formed a life-long friendship with Nobel, which centred on how to stop wars and bring about peace.
Bertha then returned to secretly marry Arthur, and so began a nine year exile during which both embarked upon their literary careers and further developed their personal attitudes towards peace.

Upon returning to visit Paris, Bertha and her husband were introduced by Nobel to the International Arbitration and Peace Association, based in London. In this organisation, Bertha saw that her peaceful aspirations were shared by others, who were prepared to organise themselves and to devote their lives and works to a political and social movement. She was inspired by this and immediately added such content to the book she was writing at the time, "The Machine Age" (1889), which was one of the first works to speak of the effects of exaggerated nationalism.

From this time on, she committed herself to being in the service of the Peace League, and directed her writing talents accordingly. In late1889, she published "Lay Down Your Arms", a novel detailing the tragedies of war and their human impact, which had enormous popularity, being reprinted into 37 editions and lauded by Tolstoy as the book that could help end wars just as Uncle Tom's cabin helped abolish slavery (1). 

She then helped form the Venetian Peace Group (1891) and the Austrian Peace Society, of which she was President. She started a fund to establish the Permanent International Peace Bureau in Bern (2) and also founded "Die Waffen Nieder" (Down with Arms), a peace journal, which she edited until 1899 and contributed to until her death.

Throughout these activities, she maintained contact with Nobel. Crucially, at this time, she made a promise to him that she would do her best to persuade him of the worth of this work, by keeping him informed and involved in various international peace efforts. Nobel, who had made a great fortune in dynamite for civilian uses, had long been interested in peace, but was sceptical. However, he continued to send Bertha generous financial contributions, and in 1893, he wrote to her of his idea for a 'peace prize', to be contained in his will.

In 1895, Nobel revised his final will one last time, and ordered that the bulk of his estate should go towards five awards, one of these being the Nobel Peace Prize, to be presented to 'the person who shall have done the most or the best work for fraternity between nations, for the abolition or reductions of standing armies and for the holding and promotions of peace congresses'. This choice of words was clearly intended to recognise peace champions such as herself (3).

However, after his death in 1896, five years passed before the first Peace Prize was given, and it was not until 1905 that Bertha won the prize. Regardless, it is highly note-worthy that she was thus recognised, being the first woman to win the prize, and having previously published under a pseudonym on account of her sex.

During these years Bertha, along with her husband until his death in 1902, had continued to work for various peace initiatives, seeking support for the Czar's manifesto and taking part in The Hague Peace Conference in 1899. She held a salon in conjunction with this conference, which was an important step as 25 governments were represented. Through these efforts, the international peace movement began to gain greater credibility.

From the year of her husband's death onwards, Bertha wrote only for peace, and devoted her efforts to the cause, as she had promised him she would. She attended the International Peace Congress in Boston in 1904, played a part in the Anglo-German Friendship Committee in 1905, and contributed to The Hague Peace Conference in 1907. In 1908, she spoke at the Peace Conference in London, and persistently pressed on people her belief that 'Europe is one', and that efforts must be united in order to avoid the disaster which she foresaw.

Aged almost 70, she gave a second and final lecture tour in 1913. In 1914, she succumbed to a presumed cancer and died in June, just two months before the outbreak of the war that she had fought so hard to prevent. Since her death, she has been commemorated in various ways - she appears on the 2008 Europe Taler, on an Austrian 2 Euro coin, and on a 2005 German postage stamp - 2005 being declared her commemorative year by the International Peace Bureau (IPB). There is a monument to her in the Rotary Peace Park in Australia, and her portrait adorns the published minutes of the Women's International League for Peace meetings.

(1) Letter from Tolstoy to Bertha von Suttner dated Oct 12, 1891, according to sources quoted by New World Encyclopedia in their article on her.

(2) Still in existence today over 100 years later, under the name 
International Peace Bureau, now based in Geneva, 
with over 480 members (at time of writing in 2010) 
(international, national, regional and individual).

(3) Source: "The Nobel Peace Prize: What Alfred Nobel really wanted", Frederik Heffermehl, Praeger Ed., 2010
Publications
- Lay Down Your Arms (1889)
- The Machine Age (1889)
- Souvenirs de guerre, Paris (1904) (war memories)
- The Hague Peace Conference (1900)
- Martha's children (Lay down your arms, Part 2) (1902)
- Die Entwicklung der Friedensbewegung, Leipzig (1907) (The Freedom movement's development)
- Chère Baronne et Amie, cher monsieur et ami: 
Letters between Alfred Nobel und Bertha von Suttner, herausgegeben, by Edelgard, Hildesheim in German (2001)
+ various other books in German.