MANI Rama (Dr.)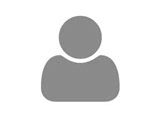 Specialist in international conflicts prevention, and the role of culture in transitional justice.
Indian
 - 
Biography
Established international practitioner and scholar who teaches, publishes and does policy work on issues of justice and human rights, conflict and peacebuilding, rule of law and the security sector, the UN and terrorism.
Faculty member at the GCSP (Geneva Centre for Security Policy). Director of the New Issues in Security Course (NISC).
Previously, she was the Senior Strategy Adviser to the Centre for Humanitarian Dialogue in Geneva, from January to December 2002, addressing issues of humanitarian policy and conflict mediation.
From 1999 to December 2001, she worked with Oxfam (GB) in Africa as Africa Strategy Manager, based in Uganda.
Publications
Responsibility to Protect: Cultural Perspectives in the Global south,avec Thomas G. Weiss, Routledge, 2011
Beyond Retribution: Seeking Justice in the Shadows of War, Cambridge: Polity, 2002, 2007