How can we wholeheartedly celebrate 30 years of children's rights?
This year marks the 30 year anniversary of the UN Convention on the Rights of the Child ! To celebrate this anniversary, a series of events are being organised by the Association Trente ans de droits de l'enfant and their partners. This celebration is a wonderful opportunity to honour the children of the world, promote the respect and application of children's rights, as well as highlighting the action taken to inform the public and render the activities of NGO's on this very important topic visible.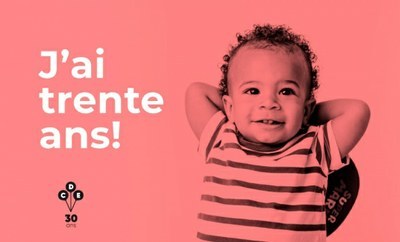 The exhibition "Enfants reporters. 1, 2, 3… parlons de nos droits !", is to be held in the Exhibition Space at UNIGE (SEU). This will be one of the major events over the course of this celebration. Through video reporting, photos, recordings and written testimonies, it will provide the opportunity for children to express their personal opinions on their rights. A film on the theme of 'L'enfance rêvée' will also be shown at the Musée de l'Élysée on September 28th.
Alongside these two events, a three-day conference will accompany the project 'Enfants Reporters', organised to fit with the 30th anniversary of the United Nations Convention. A wide selection of various backgrounds and ages will be invited to debate and exchange their ideas on the actions taken in Geneva in favour of children's rights.
If you would like to further information about the events organised in celebration of this anniversary, you can find it here:
Enfants reporters. 1, 2, 3… parlons de nos droits ! Here
Childrightshub for all organisations here
Graines de Paix (Grains of Peace), acting for children's rights
Whether in Switzerland, in France or even in Africa, our association gives teachers the opportunity to educate students from the age of 4 to 12 about their rights in an experiential manner, using the collection Growing Up in Peace, school exhibitions (Neither Hedgehog nor Doormat and Léon and his Emotions) and via educational posters.
Professor Philip Jaffé, member of the UN Committee for Children's Rights, director of the Interfaculty Centre of Children's Rights of the University of Geneva and co-creator of the Association Trente ans de droits de l'enfant, is one of our key collaborators. He is a member of the scientific committee of our association and supports our activities at both a national and international level.